Magazine Index
Best of Sicily
Arts & Culture
Fashion
Food & Wine
History & Society
About Us
Travel Faqs
Contact
Map of Sicily
Opinions expressed in this article do not necessarily reflect those of the publishers or editors of Best of Sicily. The cinematic and literary works mentioned here present sexually explicit content which may offend some readers.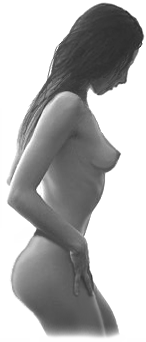 Author's Note: When one of our editors suggested this article, I thought she had spent too much time in the Sicilian sun! But she made it clear that, in remaining faithful to our editorial policy, we would approach the topic based on what generally makes it in some way a little different from what's commonplace outside Italy, and that we would focus on "alternate" relationships rather than sex per se, from the points of view of men, women and teens. The following descriptions are anecdotal (based on experiences) and are not meant to stereotype or generalise. The sex lives of many Sicilians fall well outside our few profiles.
Here in Sicily, sex itself isn't too different from what is practiced elsewhere. It's the situations that may be just a little different. (And yes, we're talking about relationships based on sex rather than long-term emotional attachments like marriage.) A friend from New York, who now lives in Palermo but spent much of her adult life in Manhattan, claims to have seen a greater variety of sexual relationships between men and women in Sicily than she ever saw in the United States. More precisely, she argues that the "unconventional" circumstances seem more prevalent here --things like fat old men with sexy young women, ugly professors involved with pretty students, and overt sexual harassment. As the daughter of Sicilians, the New Yorker is familiar with both societies. Instead, let's say that a middle-aged American couple spends about a year in Sicily. They speak very little Italian and really do not experience the everyday lifestyle of the "natives" who reside in Palermo or Catania for decades --Italians experiencing things like courtship, marriage and raising a family in Sicily. Despite seeing some "reality" shows on TV (in Italy there's nothing real about them as they are scripted and feature unknown professional actors), our foreign couple leaves Sicily thinking that Italians are somehow "innocent" compared to urban Americans. And why not? They had not seen any of the "invisible" phenomena of wife-swapping, homosexuality, extramarital relationships, and so forth. An Italian would not necessarily see these things in America, either, unless he or she looked. So let's look at a few "secret" profiles. First, the men:
Mr. Cheat. The most frequent profile. Nothing special here. He simply cheats on his wife. It's best if he does so with a woman who is married, as this presents less opportunity for blackmail. Typically, but not always, Mr. Cheat is a father as well as a husband. So many husbands (and wives) in Italy maintain extramarital affairs that it's considered almost "normal" here. Unlike Mr. Double Life (the next profile), Mr. Cheat is maintaining an affair with a woman who knows that he is married. She may even find the secretive aspect of their affair appealing. His wife may learn of his affair (she may even pursue one of her own). So why is Mr. Cheat usually tolerated? Why are there not more divorces in Italy? While the divorce rate is increasing rapidly, the legal procedure itself is very complicated in Italy (cause must be proven and the process takes a minimum of three years), while many Italian women lack the job skills which (in an already difficult job market) could facilitate the career of a single mother. Naturally, Mr. Cheat's charming Sicilian mother defends her son's "choices."
Mr. Double Life. He's not extremely young, maybe about 35 but possibly older, and either married or seriously involved. Mr. Double Life meets a young single woman (let's say around 25 or 30) who he begins to court. He doesn't bother mentioning to her that he's married, and he may even maintain a second apartment where he takes the young woman, who sincerely believes that Mr. Double Life is single, and dedicated exclusively to her. Sooner or later, she finds out the truth. This is an amazing profile, partly because it's not easy to juggle a schedule with time for a job and family as well as a mistress, and it's difficult to imagine that the young woman involved with Mr. Double Life would not suspect something almost immediately --if she really wanted to know the truth. It's absolutely astounding how many Sicilian men fit this profile. Almost every woman I've spoken with knows of one.
Mr. Client. Likely over 40, Mr. Client goes on one or two vacations each year, perhaps with the "boys" (his friends), to places like Thailand or Cuba where sexual tourism is inexpensive. This kind of thing has become so prevalent that the Italian government is considering measures to discourage Italian men patronising prostitutes abroad. (Tricky in principle because prostitution isn't illegal in Italy.) If married, Mr. Client risks bringing home a sexually transmitted disease to his wife. Bad news.
Mr. Money. Unlike Mr. Client, Mr. Money prefers his fun at home. It's more secure. Who he entertains depends on his mood. Single, he sometimes lures foreign girls into his world. A number of Sicilian men between 35 and 60 are married to, or living with, foreign women who seem to have very little knowledge of Italian social culture.
Mr. Pig. Typically younger (30 to 45), Mr. Pig attempts to "conquer" any pretty woman who happens to work with him. Ideally, he's the owner of a small business, medical practice or professional studio, and women who are anything less than beautiful need not apply for jobs in his office. He thinks that his unwelcome advances make him worthy of "conquests," and he occasionally lures a woman into his trap. (In Italy, sexual harassment of this kind is considered normal and rarely becomes a legal issue.) The older version of Mr. Pig is Mr. Wolf, who considers himself, at a gray, paunchy 50 or 60, sexy and appealing to young single women seeking a "mature" man. Closely related to Mr. Pig is Mr. Professor, whose prey are pretty university students in search of higher grades. He usually, but not always, operates with impunity. Here's what The Guardian (London, 6 August 2004) has to say about him:
"Professors at Italian universities enjoy a god-like status and the power to make and break the careers of their students and assistants. In the case of undergraduates, this is reinforced by a reliance on oral, rather than written, examinations. There have been repeated claims of students being coerced into sex by the offer of good marks or the threat of bad ones. Similar allegations have been made of students prostituting themselves to get a degree. Last month a 64 year-old law professor at the University of Messina, Sicily, jumped to his death after being charged with sexual harassment. In 1998 a conference was held at the University of Bari, in southern Italy, on the exploitation of academic power for sexual favours."
You don't imagine that a studentessa or two has ever lured a professor into a trap, do you? Full social equality for women may be lingering just beyond the horizon, but a few of the girls seem to be having the time of their lives:
Mrs. Wifey. She's between 28 and 50, and she cheats on her husband. Simple, one imagines, but it's not easy to schedule lovemaking sessions between responsibilities like a job, children and household management. That's what cellular phones are for. Virtually every Italian has one. We know one wife who would ring up her lover just twenty minutes before meeting him, racing through chaotic Palermo traffic to get to his house. (He was divorced and lived alone.) The man finally discontinued their relationship because, as he explained it to me, he couldn't "perform like a robot" anymore! The same man once asked one of his married mistresses (about 30 years old) why she stayed married to a man she despised. She explained that she now realized her husband is a "stronzo" ("creep" in loose but non-vulgar translation) but he has a good job and as the mother of two young daughters she can't easily divorce him.
Miss Traveller. She's between 25 and 45, single (never married), well-educated and speaks English at least reasonably well. Working in an Italian industry (possibly travel-related) which allows her to meet plenty of foreign men, she travels around the world to see her various boyfriends. She has no intention of marrying, and may even dislike Italian men generally. (Sadly, this kind of subtle bigotry or resentment is increasingly common among better-educated Italian women who have travelled or studied abroad and had relationships --however brief-- with foreign men.) A variation of Miss Traveler is Miss Holiday, who is usually younger (20 to 30) and actually meets her foreign lovers during summer holidays (vacations) outside Italy. "Low-budget jet setter" was a phrase I once heard to describe this kind of lifestyle. It allows a Sicilian girl to enjoy good sex in the United States or England while maintaining a "good" reputation at home in Sicily.
Miss Geisha. She's a youngish 30 or 40 year-old mother, living with a slightly older husband or boyfriend (yes, many Italian couples live together without getting married) who she makes a constant effort to please, usually placing his needs before her own. In Italy, this often includes an unpleasant mother in-law. The problem is that her husband doesn't reciprocate her selflessness, and the situation could motivate Miss Geisha to find a lover, something he has probably already done.
Mrs Miss Pretty Woman. She's under 35, intelligent, charming and absolutely beautiful. So what's unusual about this? Nothing. The problem is that Pretty Woman has been with the same man for many years and she still isn't married. An acquaintance of mine was in this kind of relationship for 11 (yes, eleven) years, beginning when she was a young university student of 19 dating a man of 24. She

became a teacher and he became a lawyer. Finally, after eleven years of "fidanzamento," he told her that he wasn't ready for marriage! Pretty Woman isn't a victim in the classical sense, but there's an old folk saying about reluctant would-be husbands who procrastinate marriage: "Nobody buys the cow when he can get the milk for free."
(Mrs.) Last Minute Mom. Miss Traveller or Miss Pretty Woman may "morph" into Last Minute Mom when either realizes, at about 40, that her child-bearing years will not last forever and that now is the time for the Signorina to become a Signora. Having at least one child suddenly becomes an urgency. "Mannaggia! Madonna mia! Cazzo!" Where did all those years go? Typically, Last Minute Mom marries an older, divorced man. With luck, she manages a full-term pregnancy and gives birth. But that's not always quite as easy as it sounds, and Italy's human fertility clinics do a thriving business. In her mind, Last Minute Mom finally begins to associate sex with reproduction.
Teenage Sex: Most recently, the Sicilian woman whose sex life has attracted the most public attention in decades is not a wife, mother, university student, manager, sales rep, secretary, teacher or tour guide. She's a young lady who had to leave her high school in the face of the national sensation following publication of an "autobiographical" book recounting her erotic experiences in eastern Sicily. This bestselling book was published in 2003. Written by a seventeen year-old girl from the sleepy coastal town of Aci Castello, near Catania, Cento Colpi di Spazzola Prima di Andare a Dormire ("One Hundred Strokes of the Brush Before Going to Bed") has sold over 700,000 copies in a country of fewer than 60 million people, challenging The Leopard as the bestselling Sicilian novel of all time. Melissa Panarello's sex diary scandalized many older Italians while encouraging younger ones to experiment. Initially, before the young author turned 18 (she was fourteen and fifteen when the book's events took place), she was referred to as "Melissa P." Most of Melissa's exploits were with people older than herself, during one year in various settings (though the diary covers more time), and most were heterosexual. For example, to celebrate her sixteenth birthday she had sex blindfolded with five men at once in an apartment overlooking the colorful Pescheria (Fish Market) of Catania, across a large square from the cathedral and bishop's residence. In the diary she claims to be disgusted by the experience --though in a press interview she said it was enjoyable. She met some of her lovers via the internet. Says Melissa, "I wrote the book to understand myself better, to come to terms with what happened to me."
Does life imitate art, or does art imitate life? With its vivid anatomical descriptions and plain language, the flavor of Melissa's story is hardly classic, but it is decidedly readable. Lady Chatterly's Lover, one of the most popular erotic novels of all time, was written in Taormina and based on events that took place in Sicily, but it was first published in English. Until Panarello came along, an erotic work of Italian literature had never sold so many copies here in Italy. A year after publication, Cento Colpi has become a bible for Italian girls seeking to model their own sexual exploits after Melissa's adventures, and that has been the lasting influence of this erotic diary. It seems that every 18 year-old girl in Italy has a copy of this 200 page book! Some questions have been raised about whether the real Melissa is actually the first-person "Melissa" of the "pseudo-biographical" diary being sold as fiction. Did Signorina Panarello herself have all these sexual experiences (with numerous men and women while she was 14 and 15, considering that in Italy the age of legal sexual consent is 14) or are most of them fictional? Both she and her publisher are a little evasive about this, and the author has made what seem to be contradictory statements regarding the number of events based on fact in an explicit diary that makes Bridget Jones look like a cloistered nun. It's probably closer to the pictorial, erotic Silvie Jones' Sex Diary, but without the pictures. Panarello's book has been translated into several languages, with the German and Spanish editions selling particularly well. It has now been published in English. (Buy it on our books page.) Melissa will have another book out soon, and her image is being honed to enhance a public career in television or acting. Speaking of acting, One Hundred Strokes is being made into a movie. (Read our complete review of the book.)
In some societies, what is vaguely described as "promiscuity" goes hand-in-hand with conditions such as alcoholism, a problem virtually unknown here in Sicily, where the first-year university student who performs impromptu stripteases for small groups of classmates in Palermo or Catania (showing off her intimately placed tattoo) is probably just reacting against the more restrictive lifestyle of the small community she comes from --and to which she returns at weekends, her urban adventures concealed from friends and family at home. That could be Agrigento, Caltanissetta, Siracusa, Ragusa, Enna or any of hundreds of other towns nestled in Sicily's magnificent landscape. Risqué actions are hardly unique to Italy, but one could at least say that sex interests young Italians for its own sake. As contraception is practiced seriously (barrier methods being preferred), the number of unwed teenage mothers in Sicily, while increasing, is virtually insignificant compared to that of the United Kingdom and Scandinavia.
And where's the Catholic Church in this milieu? It remains in the background until a Sicilian couple decides upon an elaborate wedding.
Pornography in Sicily: You don't encounter many theatres in Catania or Palermo which show pornographic films, and there are no lap-dancing or striptease clubs in Sicily. In Sicily, pornography is a strictly "at-home" activity on VHS and DVD. Very few softcore films have actually been made in Sicily, but the mainstream Italian work of Tinto Brass reflects typical Italian attitudes toward sex. That's not to say that what occurs in a Brass film happens every night in every little Sicilian town. I'm talking about the themes. Betrayal, male insecurity, beautiful but silly women, "dirty" old men trying to bed girls in their twenties. Things like that. (Brass's actors are over 18, but in Italy it is perfectly legal for a man of 25 to have sex with a girl who is 15.) Brass is well-respected internationally, and one cannot escape the fact that men (perhaps more than women) have been influenced by his movies, just as teenage girls are taking a cue from Melissa Panarello's book.
Whoever said (or thought) that sex in Sicily was a timid, reserved, nineteenth-century affair never spent much time in Sicily.
Editor's Note: In keeping with the editorial policy stated in our Magazine's table of contents, this article does not necessarily reflect the opinions of the publishers or editors of Best of Sicily. Moreover, it is not the intention of this online publication (or this article) to present unflattering generalities about any group of persons. As erotic fiction, the works of authors mentioned here contain sexually explicit content which may offend some readers.
About the Author: Maria Luisa Romano has written for various Italian magazines. She authored an article for this publication dealing with foreign brides in Sicily.