Magazine Index
Best of Sicily
Arts & Culture
Fashion
Food & Wine
History & Society
About Us
Travel Faqs
Contact
Map of Sicily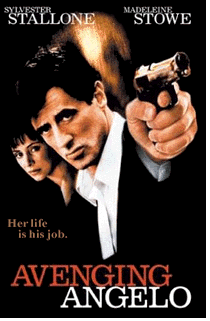 The last decade or so has seen the emergence of a spate of American Mafia movies representing an evolving genre which seems not to be taking itself very seriously. Parodies like Married to the Mob and Analyze This are indicative of the trend. Even television series like The Sopranos have comically ironic moments based on references to the Mafia as it is reflected in popular media culture. Here in Italy, Roberta Torre's Tano da Morire and other films, though perhaps grittier and more thought-provoking than their American counterparts, are part of the same cinematic trend, full of irony and even satire, while the miniseries La Piovra, though supposedly dramatic, was full of so many silly clichés that Italians merely laughed at it or changed the channel. Sicilians (the kind who actually live here in Sicily) actually find humor even in the "dramatic" Mafia movies because they're so far removed from reality, the exception being realistic biographical films like the one about Giuseppe Falcone, a judge killed by the Mafia, or Angela, about a woman trapped in Palermo's underworld. What is present in the United States but generally absent in Italy is the vast range of Mafia novels --though the police stories of Andrea Cammileri have perhaps filled this void to some extent. In cinema, "Mafia-ism" has grown into a sub-genre that stands apart from gangsterism. The point is that the entire genre has evolved, often in bizarre ways. Avenging Angelo seems typical of this undefined trend. Filmed in New York, Toronto and western Sicily, it was released directly to video last year (2003), except for a brief theatrical run in Italy and a few other markets. The title is a kind of parody of the better-known "Avenging Angel." The movie's violence is fairly tame and there aren't any love scenes. It almost looks like the videofied, mafia-esque version of a trendy romance novel. Some critics have described it as a romantic comedy.
Directed by Martyn Burke, Avenging Angelo stars Sylvester Stallone, Madeleine Stowe, Raoul Bova and, in his last role, the late Anthony Quinn. The executive producer was actor/director Andrew Stevens. The musical score was written by Bill Conti, who has worked with Stallone since Rocky, and some nice classical pieces are used.
Aged, Sicilian-born Mafia don Angelo Allieghieri, played by Anthony Quinn, is shot to death while his bodyguard, Frank Delano (Stallone), is supposed to be protecting him. Angelo, a widower, leaves behind a daughter, Jennifer (Stowe). Now a mother and wife living in suburban New York, Jennifer discovers that her husband is cheating on her and spends her free time getting drunk and reading the novels of a Sicilian novelist, Marcello (Raoul Bova), with whom she is infatuated. Jennifer learns that her real father was, in reality, the deceased Angelo, and not the man who, with his wife, had raised her.
It happens that Jennifer's natural mother died giving birth to her in Sicily, and that Angelo placed her in the care of the Towers, a WASPish (white, Anglo-Saxon Protestant) couple, when she was just a few months old. Frank meets Jennifer to give her a DVD Angelo made for her before his death. He must now protect her from possible assassins seeking vendetta against her

deceased father.
It turns out that Frank has been protecting Jennifer for most of her life, and is secretly in love with her, but he is reluctant to confess his true feelings for the woman whose life he must now defend full-time. A question of ethics, as it were. Shedding the figure of the bored trophy wife, Jennifer easily embraces her new-found identity as a Mafia princess, and gradually "Sicilianizes" herself, but a surprise awaits her in Sicily.
Anthony Quinn was a legend in his own time. A slightly younger Madeleine Stowe has acted with him in the past (in 1990's Revenge) and in Avenging Angelo, at 44, she still looks pretty good. Her performance here is solid and actually quite convincing. Stallone is good as a "soft" mobster. Bova is well-known in Italy but his role as Marcello doesn't require much effort. The film's brief but important Sicilian footage, shot in Castellamare del Golfo and in an old church (the "Spasimo") in central Palermo, takes up less than fifteen minutes in a movie that is already short (94 minutes running time). Castellamare may have been chosen because of its association with the Mafia, but it's a delightful seaside town. A slightly longer movie might have offered a longer glimpse of Sicily and, more importantly, a better exploration of the rapport between Jennifer and Frank, which would have allowed for more complex characters.
An interesting angle that might have been further developed is the theme of the American housewife who discovers her bizarre roots and must evolve into something which, on a cultural and emotional level, she is not. The transition from Jennifer Towers Barrett to Jennifer Allieghieri is one of the most intriguing aspects of the whole movie, and I would like to have seen more of it.
The subtle counterpoise of Frank's sincere, direct Italian-American persona against Marcello's smoother but unsavory Italian one could have been explored in more of its details, making for an esoteric but interesting study in contrasts.
Mafia movies --for better or worse-- are here to stay. Avenging Angelo is only marginally dramatic, though it offers fast action and some touching moments. It could be suggested that the film gives us mixed signals. The murder of Angelo (Quinn) is a scene we might expect in a more violent "Godfather" type of movie, or in the kind of action film that is never intended to convey any serious story or message. That's not to say that Avenging Angelo seeks to put forth any profound emotional message, as that clearly is not the case, but its strange juxtaposition of the poignant and the comical may leave some viewers a little unsettled, if not disappointed. They're not the kind of thing one usually expects from an action-based "romantic comedy." (For comparison, John Badham's 1990 Bird on a Wire, with Mel Gibson and Goldie Hawn, comes to mind.)
While Sylvester Stallone gets top billing, the co-protagonist is the character played by Madeleine Stowe --a gifted but critically underrated actress whose performances in numerous screen roles over the years have been skillful and sometimes inspired. Stowe is a natural choice for the part of Jennifer. If this film doesn't quite make it, it's not for lack of good actors, who have to work with the dialogue they're given.
Avenging Angelo was given an "R" rating in the United States, probably for its violence and an early sex scene of Jennifer's husband with another woman. It presents no more sex or violence than you would normally see in prime time television programming in the United States, Canada, Italy or elsewhere.
While some of the scenes are nicely realized and even memorable (the funeral, the opera, Sicily), the film is not the sum of its parts --good acting, attractive location filming, competent direction and cinematography. This movie is good but not great. It almost works. But in some ways it is charmingly refreshing precisely because it doesn't take its subject too seriously.
About the Author: Michele Parisi, who presently resides in Rome, has written for various magazines and newspapers in Italy, France and the United Kingdom.