Magazine Index
Best of Sicily
Arts & Culture
Fashion
Food & Wine
History & Society
About Us
Travel Faqs
Contact
Map of Sicily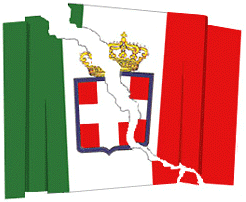 Guido Jung was born in in Palermo 1876 and died there in 1949. He was a businessman and politician, and highly unusual for a Sicilian as a Jew in a part of Italy where most Jews had been forcibly converted to Christianity in 1493.
Jung's father had an export business specialised in oranges, lemons and dried fruit. While still in his early twenties, Guido was managing the family business and in 1906 he was made a knight of the Order of the Crown of Italy. Until the advent of Fascism, and then until the mid-1930s (when King Victor Emmanuel signed the infamous laws against Italian Jews), the Savoys were fairly tolerant of non-Catholics. Sadly, this was to change.
In 1913 Guido became president of the family firm, though he was already dedicating more of his time to politics. A nationalist, he served in the First World War and then participated in several peace conferences. He seems to have shared the conviction of many Italians that Italy failed to receive her "fair share" of the territorial spoils of war, and joined the Fascist movement. In 1924 he ran for office in Mussolini's party, and this led to numerous public posts, including, initially, directorship of the National Export Institute or INE (Istituto Nazionale per l'Esportazione) from 1924 until 1932. Envy prompted several Palermo businessmen to complain to Galeazzo Ciano that Jung was using his office to profit his export business.
In 1932 Jung became Finance Minister. His term was characterised by a reduction in military spending but an increase in funding for public works projects. In 1933 he approved establishment of the IRI (Istituto per la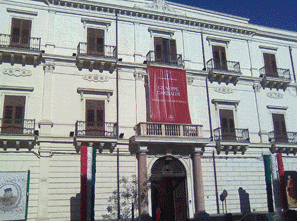 Ricostruzione) to address the effects of the international banking crisis on the Italian economy but also to industrialise the country as much as possible. This did achieve modest results, and it is one of the developments sometimes cited (often outside its actual context) in support of the "success" of Fascism. True, the IRI financed certain growth industries (and, after the war, the autostrada network of superhighways), but its lasting legacy was the nationalisation of numerous commercial (lending) banks and entire Italian industries --a socialist phenomenon whose adverse long-term effects are only now being addressed seriously.
In 1935 Jung resigned this position and volunteered for military service in the war in Ethiopia (a conflict which later earned Italy the world's first condemnation, under UN auspices, of any nation for "crimes against humanity"). In 1937, however, Jung was forced to face the social consequences of the infamous anti-Semitic laws proposed by the very political party he supported, which marginalised him from the government. Nevertheless, his moral position remains unclear to this day, hence his characterisation by some Jewish historians as a less than distinguished figure, effectively a "collaborator" willing, in his personal quest for prestige, to compromise his standing with other Jewish Italians.
That may well be true, but it is equally likely that Jung was simply an idealist who, like most Italians of his era, failed to foresee the worst consequences of racist nationalism and backed the wrong political horse, with tragic consequences. (Piazza Magione, right behind Jung's palatial residence, was virtually destroyed by Allied bombs in 1943 during the Second World War.) Sadly, there is little evidence to suggest that Guido Jung opposed the Italians' atrocities and massacres of innocent civilians in eastern Africa.
In September 1943, with Italy's change of alliance following the Allied occupation of Sicily and Mussolini's removal from power, Jung joined tha Badoglio government as an undersecretary and then a minister. However, with the Allies' appointment of the openly anti-Fascist Ivanoe Bonomi as provisional Prime Minister, jung retired from public life. He died of a heart attack while seated at his typewriter.
Palazzo Jung (shown here), located in Via Abramo Lincoln near Palermo's botanical gardens, was recently restored and houses public offices.
About the Author: Palermo native Vincenzo Salerno has written biographies of several famous Sicilians, including Frederick II and Giuseppe di Lampedusa.