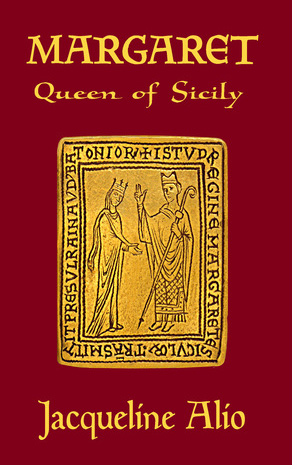 The first-ever biography of an important but largely-forgotten queen is a rare event in publishing. This is the kind of book that brings to us a wealth of information that would otherwise be all but impossible to find. And that's exciting.
For five years during the twelfth century, Margaret of Navarre, Queen of Sicily, was the most powerful woman in Europe and the Mediterranean. Her life and times make for the compelling story of a wife, sister, mother and leader. This landmark work is the story of the great-granddaughter of El Cid and friend of Thomas Becket who could govern a nation and inspire millions.
In Margaret's story sisterhood is just the beginning. The Basque princess who rose to confront unimagined adversity became the epitome of medieval womanhood in a world dominated by men, governing one of the wealthiest, most powerful – and most socially complex – states of Europe and the Mediterranean.
This book is the result of original, scholarly research in medieval chronicles and manuscripts – some never before translated into English – yet its narrative is lively and interesting. In addition to its main text, the volume presents maps, genealogical tables and numerous photographs, reflecting information gathered by the author in Italy, Spain and England (and even in the United States). Her research took her from the tiny town in Navarre where Margaret was born to the locality in Sicily where the queen died, and a lot of places in-between. The author's keen knowledge of history and her mastery of Italian, Spanish, French and Latin aided her in following every step of Margaret's journey. If you could travel back in time to the twelfth century, Ms Alio would be the perfect guide, and in this book she guides you through an eventful life in a perilous age.
Chapters detail Margaret's life but also her world, from Pamplona to Palermo. The chapter on Monreale's splendid abbey, erected on the orders of Margaret and her son, is a sophisticated guide to this unique place, offering the reader nuggets of information rarely mentioned in travel books. Ten appendices provide information on the chronicles of Hugh Falcandus, Romuald of Salerno and others, along with the hard-to-find original text of the Assizes of Ariano, the legal code enacted by Margaret's father-in-law in 1140. There is a chronology and over four hundred end notes (some quite lengthy and highly explanatory), and a bibliography with hundreds of sources cited.
The text was double-blind peer reviewed by two impartial scholars, and that brings us to an important point. Much of what one reads about Margaret, not only on the internet but in books, is simply incorrect. Because it is based on exhaustive research in original records, this book brings us some corrective revisionism that is long overdue.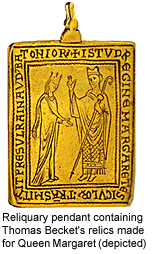 There is much in these five hundred pages for the armchair historian but also for the hardcore academic, everything from the analysis of sources to maps of medieval Palermo. The "back matter" containing notes, appendices and the detailed bibliography is almost as long as the main narrative text.
This book is full of interesting details. For example, Margaret was one of the few women of her century to govern a population that included a substantial number of Muslims.
This is not a work in translation. Jackie Alio stands out as the only Sicilian woman writing books in English (as the original language) about the women of medieval Sicily. She lives and breathes Sicilian history. Her previous titles include The Peoples of Sicily: A Multicultural Legacy and Women of Sicily: Saints, Queens and Rebels. She has published papers on the Jews of medieval Sicily and she co-authored a book on the history of Sicilian cuisine. This seminal biography is the longest academic monograph ever written in English by a historian actually based in Sicily – rather than a foreign sholar who visits for a week or two to research in Palermo. At a time when publishers are reluctant to publish anything this lengthy, it is an exhaustive work in the tradition of the tomes published in decades past. Even the paper and typography are beautiful. It is a joy to read!
It touches a number of fields: Norman and Navarrese culture, the power of medieval women, twelfth-century politics, the nature of multicultural societies, the role of religion in the Mediterranean.
It is impossible to read this book without gaining a solid knowledge about Sicily during Margaret's time.
With the publication of this book, our knowledge of Europe's complex twelfth century is one step nearer completeness.
Queen Margaret would be proud.
Available from Amazon US, Amazon UK, Barnes & Noble, Waterstone's, Indigo, Fish Pond and other book vendors. Exclusive vendor in Sicily: Libreria del Corso, Via Vittorio Emanuele 332 (between the Quattro Canti and Piazza Bologni), Palermo.