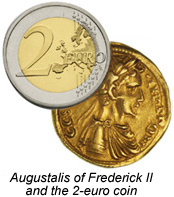 The recent shipwreck of the Concordia, one of the largest cruise liners flying the Italian flag (though Costa Cruises is owned by Florida-based Carnival Corp), seemed like a metaphor for Italy's sinking economy. This year (2012) will probably see negative GDP numbers, or in any event very little growth, and perhaps 300,000 more unemployed around the country.
Inflation is increasingly evident and retail sales are down significantly, with many stores closing. In many cities (Palermo is a good example) the terrible economy has spawned a plethora of betting agencies, gold buyers and pawn brokers but few new shops. Kebab stands and pizzerias abound, but few high-end restaurants have opened over the last few years.
It is estimated that around 14,000 businesses have closed in Sicily in the last two years (2010-2011), and that around 42,000 jobs have been lost.
Youth unemployment (in Italy defined as anybody under 30 searching for work) is at least 30% nationally and closer to 40% in Sicily. Many young Italians seek work abroad each year - around 100,000 go to Australia. In the public sector workplace nepotism is the norm, and so is mediocrity. Not a single Italian university is ranked in the world's top 150 according to international surveys - and the University of Bologna is the only one which occasionally breaks into the top 200.
Amidst this economic and social disaster, the government is launching a number of long-overdue reforms that should help matters eventually. Here are a few.
New Businesses: By the end of the year it will be possible for a young Italian (under 35) to start a small, limited-liability corporation with just one euro, registering it online in a matter of minutes. Until now, this required thousands of euros in "capitalization" and, in fact, most of Italy's so-called "young entrepreneurs" are actually nothing more than the figli di papà ("sons of rich fathers") who worked in family businesses established by their fathers or grandfathers. These new companies established by young people may be maintained without a change in corporate registration or tax status until the owner is 36 years old. When introducing this bill, Prime Minister Mario Monti said he wanted to create an environment in Italy where a budding Bill Gates could prosper.
Professions: Medical and legal professionals will no longer be bound by laws establishing minimum or maximum fees, so in theory competition will be possible. Moreover, more candidates will be allowed entry into these fields. This includes notaries, who in Italy are specialist lawyers authorized to certify certain types of transactions, such as the letters of incorporation for new businesses and non-profit organizations. Obviously, the incorporation of the youth businesses mentioned above will not need notarizations. Incidentally, quotations (cost estimates) of professional services will be required, though only if the client specifically requests one.
Pharmacies: Listing of "alternate" generic products will be required in prescriptions. Also, it will now be permissible to set up a druggist for every 3,000 residents in a particular area, and this means that thousands of new pharmacies can be established around Italy. It will be possible, as long as pharmacists are present on-site, to operate pharmacies in supermarkets. The sale of non-prescription drugs (such as aspirin) will now be possible even in supermarkets that do not have pharmacies.
Railway Privatization: Private railway companies will be permitted greater access to the national rail network. Though private railways existed in Italy historically (in Sicily the one around Mount Etna is an example), there haven't been many since the 1920s. This will change.
Fuel: Gas (petrol) stations will have greater flexibility in purchasing, being allowed to buy almost 50% of their fuel products, including diesel fuel, from suppliers other than their franchise. In theory, independent (non-branded) stations could also be established, and pricing will be more flexible - and probably more competitive.
In addition to these bills and laws, a number of others are being considered seriously for the first time.
Minimum Wage: Incredibly, Italy doesn't have one (in the US and UK the national minimum wage is equal to around 6 euros per hour for adults). When this question is addressed more directly in a few months, the most likely solution will be a minimum monthly salary guaranteed within the context of short term (3 year) contracts. There is lively debate about possible abolition of the infamous Article 18 of the Workplace Statute (Statuto dei Lavoratori) approved in 1970, which essentially guarantees employees in the public sector and larger firms jobs for life regardless of how incompetent, lazy or insubordinate they may be; no other country in Europe has anything similar to this law, which has effectively forced most private-sector employers, reluctant as they are to take on employees they can never let go, to give new workers - mostly under 35 - only short-term contracts. This has spawned a generation of precari lacking any long-term job security whatsoever. Parliamentarians envisage Article 18 being applied for those already employed under this guideline, but successive employment (after 2012) being based on new standards. The labor unions, which represent an earlier generation of employees, oppose any change. We'll see how this shapes up. The fact that this situation is even under discussion is itself remarkable.
Bureaucracy and Babies: Several proposals focus on making life easier. The public record of one's official place of residence - a silly "Big Brother" practice inherited from the Fascists - will be easier to change, within 20 days instead of several months. A special court, similar to the administrative TAR (which addresses the enforcement of certain laws by local authorities), will be instituted to redress problems resulting from bureaucrats' frequent errors in applying laws and regulations. Maternity leave will be more flexible, especially for women with complicated pregnancies. To make Italy a more accommodating country for visitors, an efficient network of tourist information centres will be established.
Italy is being dragged, much belatedly, kicking and screaming, into the 21st century - or perhaps the 20th. Much remains to be done during 2012 and in the next few years, but these changes are a good sign. Sicily's "Golden Age" ended with the demise of the Hohenstaufen dynasty of Frederick II in the 13th century, but while the recent reforms won't change the economy overnight they are a welcome sign.
About the Author: Maria Luisa Romano has written about social topics for various Italian magazines, including this one.