Home Page
Site Search
Sights & Activities
Localities • Places
Good Travel Faqs
Sicily's Top 12
Hotels • Planning
Maps of Sicily
Weather • Climate
Nature • History • People
Food • Wine • Dining
Arts • Literature • Culture
Monthly Magazine
Sicilian Identity
Sicily Links
Contact • Follow

See Sicily with a great Sicily tour!
• Small group size, usually fewer than 16.
• Convenient itineraries with just 2 or 3 hotel check-ins.
• Tours almost every week.
• Good prices because there's no re-seller between you and us.
• "Must-see" sights plus a few "secret" ones.
• Choice of several tours.
• Exceptional tour leaders/guides.
• Good hotels and restaurants.
• Personalized services like airport pick-up or extra nights before/after your tour, because our staff of Sicily travel specialists is based in Sicily.
• Visit us right now for details, FAQs and reservations. We also do custom tours, for groups of any size.


Personal Travel in Sicily
Shouldn't your tailor-made vacation be arranged by your own travel expert in Sicily? Sicily Concierge will plan your trip from arrival to departure, whether it's a one-day excursion or a one-week itinerary. You can expect real travel services from real travel agents.

Start dreaming, and visit Sicily Concierge. Castles in the clouds are just the beginning.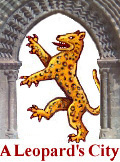 The Leopard Tour: Discover the places that inspired Giuseppe Tomasi di Lampedusa's classic novel, The Leopard (Il Gattopardo), in a personalised walking tour of Palermo as he saw it.


Related pages: Books • Sicilian Legacy • The Sicilian Language • Arts & Artists • Sicilian Culture • Invisible Sicily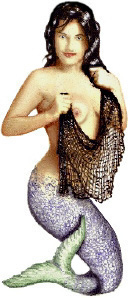 It comes as no surprise that Sicilian literature is a reflection of Sicily's cultural identity over the centuries. Most historians and linguists agree that it was born in the twelfth century at the Norman and Swabian courts with the Sicilian language. Until then, most Sicilians spoke Byzantine Greek or Siculo-Arabic (or both), or perhaps Norman-French. The Normans and the Church of Rome brought to the island a Latin influence that had all but vanished with the fall of the Empire in the fifth century. Dante recognized the importance of the Sicilian School of poetry.
We're a bit partial, but it's amazing how much of the greatest Italian writing of the 20th century has roots in Sicily. Here the focus is Sicilian literature known internationally. To our list could be added distinguished Sicilian writers like Luigi Natoli, Vitaliano Brancati, Federico de Roberto and others not especially well known outside Italy, and perhaps Aeschylus and a few other Greeks of ancient Sicily. It could be argued that the earliest "Sicilian" literature consisted of Greek myths having locales and characters in Sicily; the story of Persephone comes to mind.
Greek mythology aside, according to the modern definition Sicilian literature is most often written in Italian or Sicilian by authors who were born or raised in Sicily. Stories which happen to be set in Sicily (The Bears' Famous Invasion of Sicily by Dino Buzzati and The Winter's Tale by Shakespeare) are not "Sicilian" literature per se, though some such works are listed on our books page. Here the links take you to pages dedicated to specific authors whose work touches the very soul of Sicily.
What explains Sicilians' deep passion for their island's literature? If there is a single, common thread, an underlying trait present in most Sicilian literature, it is a certain sense of realism. Whether the emphasis is social commentary, an observer's insight or an anti-Fascist's defiance, it's difficult to imagine any Sicilian writer sidestepping the realities to be found in this very complex society, almost a nation unto itself. Visit the book page for more information on a few specific titles in print.
For visitors to Sicily, a few other points come to mind, particularly "literary parks." Not all such attractions are created equal; those dedicated to Pirandello (near Agrigento) and Sciascia (Racalmuto) are far superior to most of the others. Literary tours and itineraries are best planned by specialized travel consultants or competent tour guides who know their subjects well.
• Sicilian - The modern Sicilian language may not be as poetic as its medieval precursor, but it's worth taking note of because it features in Sicilian literature.
• Ciullo d'Alcamo - One of the founders of the Sicilian School of Poetry. Had Sicily retained its prominence after the reign of Frederick II, Sicilian (rather than Tuscan) might be the national language today.
• Giovanni Verga - His plays have become a cornerstone of Italian culture. Some, like Cavalleria Rusticana, have been adapted as operas. Mastro Don Gesualdo is a classic.
• Giuseppe Tomasi di Lampedusa - The novel published after his death has sold well over a million copies around the world and is still in print a half-century after its first printing, being something of a classic. Sicly's bestselling novel of all time, The Leopard actually prompted Italians to question their shared (often controversial) history since the Risorgimento and unification, which in turn led many to consider the lessons of Fascism and war - both of which the author strongly opposed. In that respect, Tomasi di Lampedusa has been the most influential Sicilian author in recent decades, even though the corpus of his completed fictional work only includes a novel and two short stories. Just a handful of Italian novels have ever sold more copies, and the first to do so was published two decades later (Umberto Eco's Name of the Rose in 1980).
• Leonardo Sciascia - Noted for its gritty, realistic depictions of Sicily's virtues and vices, Sciascia's work has withstood the test of time remarkably well. He was one of the first Siciliani authors to tackle the subject of the Mafia, not as a study in itself but as a factor in some plot lines.
• Salvatore Quasimodo - He was Sicily's (and perhaps Italy's) best known poet of the twentieth century and, like most of the other authors listed here, something of a social commentator.
• Luigi Pirandello - With their focus on psychology and characterization, his plays of the early twentieth century represent an important stage in the development of Italian drama. Pirandello also wrote seven novels. He won the Nobel Prize for Literature but, most unfortunately, joined the Fascist party.
• Andrea Camilleri - His crime novels and (in Italy) the telefilms based on them have been wildly popular in Italy. The Inspector Montalbano stories are set in Sicily.
• Melissa Panarello - Erotic fiction with a teenage girl as its first-person protagonist may not be everyone's cup of tea, but Ms Panarello's first book sold around 800,000 copies in several languages, including English, spawning an Italian film. After The Leopard (see above), One Hundred Strokes of the Brush Before Bed is Sicily's all-time bestseller, and with the exception of Lady Chatterley's Lover no erotic novel published in Italy - and none in Italian - has enjoyed its success.
• Giuseppe Pitré - He did not write much actual literature but penned a certain amount of commentary on Sicilian folk culture and brought some folk tales to print. The merit of his work is to some degree doubted by serious scholars today because (among other things) he praised the Mafia.
• Shakespeare in Sicily? - Influences on The Winter's Tale. Did Shakespeare ever visit Sicily? Was the "Shakespeare" we know even Shakespeare?
• D.H. Lawrence in Sicily - And you thought Lady Chatterley's Lover was English?
• Goethe in Sicily - In his hands, travel writing became a high literary art.