Home Page
Site Search
Sights & Activities
Localities • Places
Good Travel Faqs
Sicily's Top 12
Hotels • Planning
Maps of Sicily
Weather • Climate
Nature • History • People
Food • Wine • Dining
Arts • Literature • Culture
Monthly Magazine
Sicilian Identity
Sicily Links
Contact • Follow

Personal Travel in Sicily
Shouldn't your tailor-made vacation be arranged by your own travel expert in Sicily? Sicily Concierge will plan your trip from arrival to departure, whether it's a one-day excursion or a one-week itinerary. You can expect real travel services from real travel agents.

Start dreaming, and visit Sicily Concierge. Castles in the clouds are just the beginning.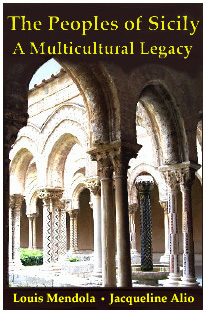 The Peoples of Sicily: A Multi­cultural Legacy. Full of Greeks, Arabs, Normans, Germans and Jews, the most signif­icant general history of Sicily ever pub­lished is about much more than an island in the sun. Can the eclectic medieval experience of the world's most conquered island be a lesson for our times? Find out as you meet the peoples! (368 pages on acid-free paper, ebook available) Read more.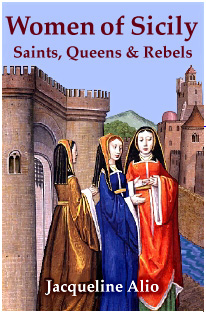 Women of Sicily: Saints, Queens & Rebels. Meet a time­less sister­hood of pious Roman maidens, stead­fast Sicilian queens, and a Jewish mother who faced the horrors of the Inquisi­tion. Find an island's feminine soul in the first book about Sicily's historical women written in English by a Sicilian woman in Sicily. (224 pages on acid-free paper, ebook available) Read more.
Sicily Travel Outsourcing
For Travel Agents, Tour Operators, Travel Consultants, Concierges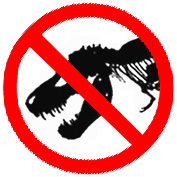 Nowadays, for better or worse, almost everything is outsourced. Over the years we've published a series of detailed articles on various facets of the travel industry in Sicily. Here on this page, instead of searching this entire site, you'll find enough basic information to plan a visit for any group - large or small. The following articles dealing with specific aspects of Sicily's travel and tourism industry are presented in the interest of providing realistic insights and information for travel agents, tour operators, travel concierges, travel consultants and anybody interested in visiting our sunny island. Advice on potential pitfalls but also constructive suggestions. To write it, our editors have invited people having professional, up-to-date experience in the industry, not travel-industry "dinosaurs" who entertain ridiculously obsolete ideas that threaten to devour your clients' discovery of Sicily.
• Tour Operators - Before you source this important service it's important to know who you are - and aren't - dealing with. Firms registered as tour operators are strongly recommended over those offering similar (but rarely identical) services. We love tour operators but we believe that they should be selected with extreme care.
• Tour Guides in Sicily - Hiring a competent guide for your group is more than just desirable; it's absolutely essential. Don't leave it to chance and don't automatically rely on the tour operator's choice. We also have a page listing tour guides specialized in various parts of Sicily.
• Hotel Ratings in Sicily - This eclectic subject is complex anywhere, but in some parts of Italy hotel promoters actually buy an extra star or two! The point is that hotels should be evaluated with a critical eye based on accommodation and services, apart from what are often subjective ratings.
• Cooking Classes - With the proliferation of cookery courses in Sicily and around Italy, it helps to find something exclusive, "different" from what everybody else is doing, yet taught by a real chef. There are various kinds of cooking classes, which can complement wine tours.
• Winery Tours - While we don't have an article dedicated specifically to this topic, we did profile the kind of estate that many tour planners consider especially suitable to visit as part of a culinary or oenology tour.
• Golf in Sicily - This is something of a niche sport, though not as much so as polo. This article explains what makes golf in Sicily something special and it lists golf courses.
• Villas in Sicily - Finding a villa rental is easier than many travel agents imagine, and simpler than certain villa rental agents would have you believe. Here are some practical tips.
• Sicily's Bed & Breakfasts - A field which, like villa rentals, can be challenging. But yes, you can find a good bed and breakfast in Sicily as long as you know what you're looking for and, of course, how to look for it.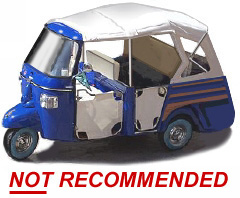 • Taxis, Carriages & Fares - Anybody even thinking about using these services, or suggesting that her clients do so while in Sicily, should read this page first! Our transportation page is equally useful.
• Guest Farms - These country retreats offer all kinds of experiences - restaurant meals, lodging and even seeing wine and olive oil made. But choose the right one.
• Travel Ideas - Sicily offers a small but interesting universe of possibilities. Here are a few.
• Speakers for Lectures - Tour operators often fail to find competent experts - historians, archeologists - who can speak to your group in English during a specialized tour. Some of our staff writers occasionally accept speaking engagements of this kind.
• Sicily for Children - Ideas for activities and events if you're travelling with young children.
• Sightseeing - While most of this material is presented, in one form or another, on other pages of this site, this one sets forth an outline of the choices available in Sicily, candidly (bluntly) recommending some but discouraging others.
• Customized Tours - We couldn't resist at least one blatant plug for an affiliate's services. This link is it.
Do you want to start planning a visit to Sicily right now? Our goal was to make that easier for you by taking the "mystery" out of planning it - eliminating the perceived "need" for seminars or trade fairs dedicated to the subject. In other words, we've sought to provide accurate information, avoiding the "esoteric" or "secret" views voiced by Sicilian "experts" who in most cases simply can't view local tourism the way a cosmopolitan visitor does (few such 'experts' even speak English). Our approach here is especially convenient if you plan trips to Sicily only occasionally, but it's equally pragmatic if you are a Sicily "specialist" or aspire to become one.
These pages represent the most detailed, objective and comprehensive information available to travel agents and travel consultants planning a tour in Sicily. That's not an idle (or unfounded) boast. While several Sicily-based travel service firms are advertised on this site, Best of Sicily is not associated with any public tourism bureau, so you won't be fed a line of promotional nonsense from politicians or the political appointees at a chamber of commerce (which in Italy is a public agency). The up-to-date information on the pages linked here is useful regardless of who you hire to develop your clients' Sicily experience.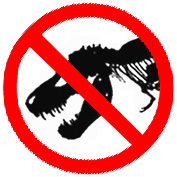 Do carnivorous reptilian beasts inhabit the Sicilian travel landscape? There have been isolated but reliable reports of a few lurking in offices in Sicily's cities. While travel agents and travel consultants around the world love this page, certain Sicily-based tourism service providers hate it. (That's okay because it's here for you, not them.) Refusing to accept the fact that tourism has evolved, an angry dinosaur - the president of a large travel service organization and owner of a failed travel agency - actually held a conference here in Sicily to rant against what the internet was doing to his "traditional" tour business! Like nasty reptiles, some outdated business models deserve to become extinct, and it is our opinion that your critical, practical sourcing of travel services isn't only good for your group, it's good for the Sicilian economy too. Instead of "traditional" mass tourism, we believe in a very high quality of service leading to a pleasant, memorable experience for everybody who comes to our favorite island. This perspective reflects the new philosophy of travel that has emerged over the last decade. On the other hand, the hungry travel-industry "reptiles" will eat you - and your clients - for breakfast if you let them... Let's leave the dinosaurs in the past!