Sicily Travel Ideas
Experiences that make a visit more than a trip or a mundane vacation
Related pages: Top Destinations • Bed & Breakfasts • Travel Planning • Children's Activities • Country Retreats • Scenic Regions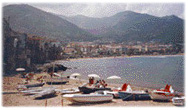 The fascinating thing about Sicily is that it's not really one place but many. Its diversity is striking. And that means there are different approaches to visiting. Most of the old rules of travel have changed. There is no single "perfect" or "correct" way to experience a new place, if ever there was. It's a question of your personal style of travel. Interests. Preferences. Tastes. Curiosities. The pace. Independent or semi-independent (partially guided) travel is becoming increasingly popular in Sicily and other destinations. Interesting travel with a small group - or just one special person - is meant to be enjoyable regardless of your itinerary. It may take a little more time in planning, and cost a bit more, but the rewards are usually worth it for an especially memorable experience. Whatever your niche, there are more ways than ever to discover Sicily. On this page we offer no rules. Only suggestions.
Sightseeing
For different approaches to sightseeing in Sicily - from independent travel by car to guided tours on foot - visit out sightseeing page.
Motorcycle Trips
Perhaps the most important aspect of a motorcycle trip is establishing the right itinerary. Then there are two obvious choices — daily excursions from a base or a trip across (or around) the island over several days. Sicily Moto Rent offers good cycles and good advice.
Sicily with Children
Sicily offers some very special adventures for children, including a few you probably hadn't thought of.
Beaches
There are plenty of public beaches in Sicily. The trick is finding the one that's right for you. That's why our beach page lists only the better selections. Unless it's August, don't forget to check the weather first.
The Scenery
Beaches are only part of the fun. Explore Sicily region by scenic region.
Shore Excursions and Day Tours
Let's say you're taking a cruise with a port of call in Sicily (Messina, Palermo, Taormina) and you want a personal excursion for three or four people instead of participating in the generic bus tours everybody else is taking. The simple solution is a shore excursion with your own guide and driver. Suggested excursions from Palermo are the city's local sights or Cefalù. From Messina, popular day-trips are Taormina or Mount Etna. For private, personalised solutions, see our Palermo shore excursion page for day trips to Palermo, Monreale, Erice, Segesta or Cefalù, or visit the Messina/Catania excursion page for day tours in the Mount Etna and Taormina region. A less expensive, but equally convenient, choice is a regularly-scheduled day tour which you can join.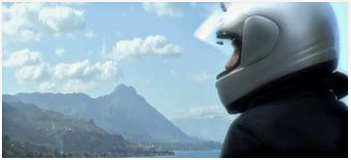 Sailing
Several firms organise sailboat or catamaran charters. Popular trips are along the Ionian coast, or around the Aeolian (Lipari) islands or Favignana. An unskippered one-week rental usually runs at least €2800 during the high season. The best advice is to plan early, which means at least in March for the busy July/August season. Several charter services are represented by Sicily Concierge, based here in Sicily.
Cooking Classes
Food and wine tours are great, but what if you just want to enjoy one or two cookery lessons during your trip? Check out our Sicily cooking class page listing several programmes.
Hiking and Cycling
A number of small travel firms organise trips for hiking or biking your way around certain parts of Sicily. The typical trip would focus on a specific region. Favourites are the Madonie or Nebrodi mountains and Mount Etna.
4 Wheeling
The most popular 4x4 jeep and quad bike excursions are along the summit of Mount Etna, Europe's highest active volcano, with departures from Catania or Taormina.
Horse Riding
For something different, discover rural Sicily on horseback. One of the best choices is Arione, an estate that also offers lodging and meals (agritourism). Arione's horses include Arabs and local breeds. Located at the base of the Madonie Mountains overlooking Cefalù, they offer treks leading to the coast.
Staying at a Villa
Depending on your taste, this can be a good alternative to staying in the city. A villa or cottage is usually rented by the week. See our Sicily villa page for some useful tips, inside advice and "warnings".
Bed and Breakfasts in Sicily
This kind of lodging in the city is described on our Sicily bed and breakfasts page.
Country Retreats (guest farms)
This is the experiencine of staying on a working farm or rural estate - a kind of rural bed and breakfast. Italians call it agriturismo. Rural lodging is a great alternative to staying in hotels during your trip across Sicily. For more detailed information visit our guest farm page.
Winery Tours
The western part of Sicily, near Marsala, is one of the world's largest contiguous grape-growing regions, and that's where many of Sicily's better-known wineries are located. Some have weekly scheduled tours. Visit our wine page for information about grape varieties and denomination of origin of Sicilian wines.
Theme Tours
Sicily's diversity lends itself to all kinds of specialized itineraries. Theme tours might focus on ancient archeology, local folk traditions, nature, food and wine, or even literary trails relating to the works of Luigi Pirandello, Giuseppe Tomasi di Lampedusa or Leonardo Sciascia. The tours based on sites mentioned in Tomasi di Lampedusa's novel, The Leopard, about the nineteenth century decline of the Sicilian aristocracy, are especially interesting, and some itineraries include places used as locations of the film starring Burt Lancaster and Claudia Cardinale. There are also Godfather tours and those based on Andrea Camilleri's mystery novels, now published in English (see the books page).
Historic and Cultural Tours
There are some good tours which offer a general historical-cultural experience of Sicily with small groups. The tour page, lists several of these.
Family History Tours
Fascinating as Sicily's multicultural history is, it's even more "personal" if your family (or part of it) has Sicilian links. Do you have a few Sicilian ancestors? While you're in Sicily, hire Rosy Bartolotta for a personalised Sicilian family history tour to an ancestor's town.
Golf
Sicily has several golf resorts, and some exceptional courses near Etna and near the coast outside Sciacca. Read about golf in Sicily and then plan a Sicily golf vacation.
Tour Guides
There may be times when you'd like the convenience of your own guide for a personalised tour of a particular city or sight. Licensed ("local") tour guides in Sicily are listed on a dedicated page.
Doing It: This site is full of advertising for various services, and we actually refuse to advertise those which appear to be less than professional or reliable. To organise any of these trips try a search engine search for the appropriate business or contact a specialised travel service such as Sicily Concierge (there are other such agencies as well). A number of specialized travel services are described on our tours page