» Why Si­cily? 12 cul­tures in 1.
» Top 12 destina­tions in Si­cily.
» Sights to see, things to do.
» Scenic Places & ge­og­ra­phy.
» Tours of Si­cily & more.
» Hotels and other lodg­ing.
» Country Cooking Classes and lodg­ing.
» City Cooking Classes in Palermo.
» Restaurants reviewed.
» Travel Faqs with real in­fo.
» Sicily Air­ports - get­ting there.
» Airlines servicing Si­cily.
» Travel Ideas for your visit.
» Sicily Maps - roads & cities.
» Sicily Weather fore­casts, temps.
» Beaches in Sicily - a selection.
» Travel Services. Some­thing dif­ferent.
» Student Tours of Sicily - discovery.
» Palermo - guide to the city.
» Villas in Sicily & how to find one.
» Golf courses & resorts.
» Sightseeing and touring.
» Tour Guides listed by locality.
» Transportation - trains, buses...
» Sicily for Children. For families!
» Young Students. Study resources.
» Cooking Classes around Si­cily.
» Travel Guide Books reviewed.
» Sicilian Genealogy. Family history.
» Travel Agent Resources and ad­vice.
» Sicily Facts and figures.
» Sicilian Culture - all things Si­cilian.
» Sicilian Literature - then and now.
» Arts and Artists. Creativity.
» Sicilian Identity - ethnic legacy.
» Religions of Sicily. Faiths.
» Peoples of Sicily. Meet the peoples!
» Invisible Sicily - the unseen.
» Kingdom of Sicily - the book.
» Sicilian - language of a people.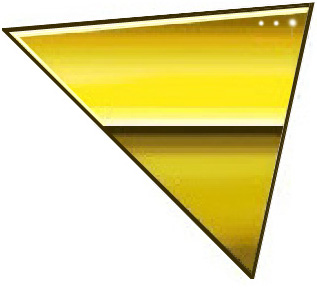 Sicily Concierge: Per­son­al­ized trav­el, ex­cur­sions, tours of Si­cily, events, student tours in Sicily, con­fer­ences in Sicily, the popu­lar Peoples of Sicily tours and much more, from a trav­el agen­cy based in Si­ci­ly. Family history tours too. Real ser­vice from a real tour op­er­ator.
---


• Golden Sicily. A fa­vorite, with al­most week­ly de­par­tures all year.
• Tours of Sicily with de­par­tures al­most ev­ery week of the year.
• Shore Excursions from Palermo - pri­vate shore trips in west­ern Si­cily: Mon­reale, Pa­lermo, Erice, Se­gesta, Cef­alù.
• Day Tours from Palermo - reg­ularly-scheduled with fre­quent de­par­tures: Erice-Segesta, Agri­gento, Mon­reale, Piaz­za Armer­ina, Pa­lermo cook­ing classes.
• Shore Excursions from Messina - private shore trips in eastern Si­cily: Taor­mina, Etna, Mes­sina, win­ery visits.
• Tours of Italy including Sicily - the penin­su­la plus Si­cily.
• Day Tours from Siracusa - private ex­cur­sions, food & wine ex­pe­ri­ences, Taor­mina and more.
• Private Tours around Sicily - pre-planned pri­vate tours, from 4 to 11 days.
• Private Excursions from Catania - win­eries, Taor­mina, Sira­cusa and more.


• SICILY Search the entire island.
• Agrigento Ancient Greek temples.
• Catania Sicily's bustling second city.
• Cefalù Splendid Norman cathedral
• Marsala Sicily's wine country.
• Messina Underrated but interesting.
• Noto Baroque splendor in scenic hills.
• Palermo Medieval legacy.
• Ragusa Baroque and charming.
• Siracusa Ancient Greek capital.
• Taormina Delightful hilltop resort town.
• Trapani Near Erice and Segesta.